About us
When you are in the mood for Asian or Chinese cuisine, head over to Dave's Chinese in St Kilda. We are located at 203 Barkley Street, between Stooge Clothing and Juicy Fruit Organics. Your meal begins with a starter of Spring Rolls or Pan Fried Dumplings, and you can order a main course of Chicken Chow Mein, Vegetable Curry or Chilli Sauce Mix Seafood. Order a side dish of Rice, Prawn Cracker or Onion Rings to complete your meal. We invite you to dine inside our restaurant to get the full experience, but you can also enjoy your food at home with our takeaway and delivery options.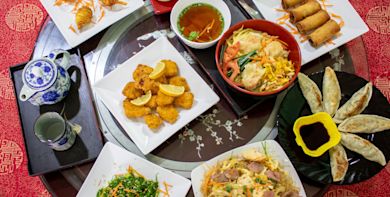 Reviews
Melinda
"Dave's Chinese never disappoints! Yummy always :)"
16/01/2020
Amanda
"Lovely food"
27/12/2019
P.
"Dave's food is top notch and the delivery people are professional and friendly"
11/12/2019